All New Fax Machines
The main difference between various faxes is the way they print. A fax can print using thermal paper, thermal film, inkjet, on a laser printer or on a computer printer through a fax modem.
The most useful fax machine features to look out for are:
The confirmation feature which shows the date and time of fax transmission and confirms the transmission was successful.
Activity reports that can be set to print as desired - daily or weekly.
Batch processing features which allow you to send one fax to several recipients at once, or to send multiple, separate faxes to the same recipient.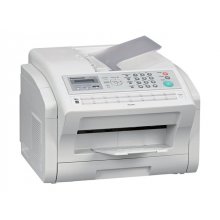 Panasonic UF 4500 Fax Machine (UF4500)
The Panasonic UF-4500 is ideal for small to medium sized offices and workgroups. The Panasonic UF4500 is a high speed laser fax machine that will increase the efficiency of your faxing and printing requirements. The Panasonic 4500 Fax Machine prints ...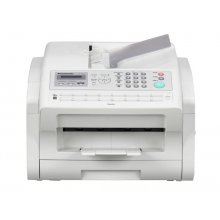 Panasonic UF 5500 Fax Machine (UF5500)
The Panasonic UF-5500 is perfect for busy offices who will need the use of a fax machine daily. The Panasonic UF5500 is the business class fax solution promising reliable operation. ...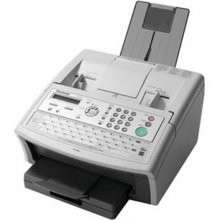 Panasonic UF 6200 Fax Machine (UF6200)
The Panasonic UF-6200 Fax is a reliable and efficient multifunction station designed to meet the needs of any office environment. With the standard Panasonic Document Management software suite and built-in full speed USB port, the Panasonic UF6200 is ...
Why send a fax when you can email?!
Convenient as internet document transmission is, computers and email accounts can be hacked, meaning your documents are not 100% secure. When you fax a document, however, there is no compromise on security.
Reviews
Customer Reviews
All 5 / 5 based on 1 ratings (Last review by Bernue on )





All 5 / 5 When looking for a good fax machine RefurbExperts will seriously have the right one for you - by Bernue ()