Zend_Db_Table_Row Object ( [_data:protected] => Array ( [category_hidden] => 0 [id_category] => 123 [id_parent] => 25 [category_display_order] => 50 [date_added] => 2008-03-17 12:16:05 [last_updated] => 2013-04-29 15:42:42 [category_thumb] => 75f0efa3f5.jpg [category_image] => copystar_accessories.jpg [category_banner_image] => [category_name] => Miscellaneous Accessories [category_safename] => Miscellaneous-Accessories [category_meta_title] => Reconditioned Miscellaneous Accessories [category_meta_keywords] => warranty, surge, protector, cabinet, envelope cassette, handset kit, printer kit, staple finisher, fax board, stamp, stamp ink, refill, stamp unit, control panel, chute in assembly, used, reconditioned, cheap [category_meta_description] => Reconditioned Miscellaneous Accessories for printers, copiers, faxes and scanners including warranties, kits, and lots more, available at RefurbExperts.com. Click here to see our full range of Reconditioned Miscellaneous Accessories. [profit_default] => 0.00 ) [_cleanData:protected] => Array ( [category_hidden] => 0 [id_category] => 123 [id_parent] => 25 [category_display_order] => 50 [date_added] => 2008-03-17 12:16:05 [last_updated] => 2013-04-29 15:42:42 [category_thumb] => 75f0efa3f5.jpg [category_image] => copystar_accessories.jpg [category_banner_image] => [category_name] => Miscellaneous Accessories [category_safename] => Miscellaneous-Accessories [category_meta_title] => Reconditioned Miscellaneous Accessories [category_meta_keywords] => warranty, surge, protector, cabinet, envelope cassette, handset kit, printer kit, staple finisher, fax board, stamp, stamp ink, refill, stamp unit, control panel, chute in assembly, used, reconditioned, cheap [category_meta_description] => Reconditioned Miscellaneous Accessories for printers, copiers, faxes and scanners including warranties, kits, and lots more, available at RefurbExperts.com. Click here to see our full range of Reconditioned Miscellaneous Accessories. [profit_default] => 0.00 ) [_modifiedFields:protected] => Array ( [category_name] => 1 ) [_table:protected] => ProductCategory Object ( [_primary:protected] => Array ( [1] => id_category ) [_name:protected] => products_categories [adminMode:ProductCategory:private] => [_definition:protected] => [_definitionConfigName:protected] => [_db:protected] => Zend_Db_Adapter_Pdo_Mysql Object ( [_pdoType:protected] => mysql [_numericDataTypes:protected] => Array ( [0] => 0 [1] => 1 [2] => 2 [INT] => 0 [INTEGER] => 0 [MEDIUMINT] => 0 [SMALLINT] => 0 [TINYINT] => 0 [BIGINT] => 1 [SERIAL] => 1 [DEC] => 2 [DECIMAL] => 2 [DOUBLE] => 2 [DOUBLE PRECISION] => 2 [FIXED] => 2 [FLOAT] => 2 ) [_defaultStmtClass:protected] => Zend_Db_Statement_Pdo [_config:protected] => Array ( [type] => pdo_mysql [host] => localhost [username] => refurbexpertscom [password] => h$O2;kW)F,e#rPg [dbname] => refurbexpertscom [charset] => [persistent] => [options] => Array ( [caseFolding] => 0 [autoQuoteIdentifiers] => 1 [fetchMode] => 2 ) [driver_options] => Array ( ) ) [_fetchMode:protected] => 5 [_profiler:protected] => Zend_Db_Profiler Object ( [_queryProfiles:protected] => Array ( ) [_enabled:protected] => [_filterElapsedSecs:protected] => [_filterTypes:protected] => ) [_defaultProfilerClass:protected] => Zend_Db_Profiler [_connection:protected] => PDO Object ( ) [_caseFolding:protected] => 0 [_autoQuoteIdentifiers:protected] => 1 [_allowSerialization:protected] => 1 [_autoReconnectOnUnserialize:protected] => ) [_schema:protected] => [_cols:protected] => Array ( [0] => category_hidden [1] => id_category [2] => id_parent [3] => category_display_order [4] => date_added [5] => last_updated [6] => category_thumb [7] => category_image [8] => category_banner_image [9] => category_name [10] => category_safename [11] => category_meta_title [12] => category_meta_keywords [13] => category_meta_description [14] => profit_default ) [_identity:protected] => 1 [_sequence:protected] => 1 [_metadata:protected] => Array ( [category_hidden] => Array ( [SCHEMA_NAME] => [TABLE_NAME] => products_categories [COLUMN_NAME] => category_hidden [COLUMN_POSITION] => 1 [DATA_TYPE] => tinyint [DEFAULT] => 0 [NULLABLE] => [LENGTH] => [SCALE] => [PRECISION] => [UNSIGNED] => 1 [PRIMARY] => [PRIMARY_POSITION] => [IDENTITY] => ) [id_category] => Array ( [SCHEMA_NAME] => [TABLE_NAME] => products_categories [COLUMN_NAME] => id_category [COLUMN_POSITION] => 2 [DATA_TYPE] => smallint [DEFAULT] => [NULLABLE] => [LENGTH] => [SCALE] => [PRECISION] => [UNSIGNED] => 1 [PRIMARY] => 1 [PRIMARY_POSITION] => 1 [IDENTITY] => 1 ) [id_parent] => Array ( [SCHEMA_NAME] => [TABLE_NAME] => products_categories [COLUMN_NAME] => id_parent [COLUMN_POSITION] => 3 [DATA_TYPE] => smallint [DEFAULT] => 0 [NULLABLE] => [LENGTH] => [SCALE] => [PRECISION] => [UNSIGNED] => 1 [PRIMARY] => [PRIMARY_POSITION] => [IDENTITY] => ) [category_display_order] => Array ( [SCHEMA_NAME] => [TABLE_NAME] => products_categories [COLUMN_NAME] => category_display_order [COLUMN_POSITION] => 4 [DATA_TYPE] => smallint [DEFAULT] => 0 [NULLABLE] => [LENGTH] => [SCALE] => [PRECISION] => [UNSIGNED] => 1 [PRIMARY] => [PRIMARY_POSITION] => [IDENTITY] => ) [date_added] => Array ( [SCHEMA_NAME] => [TABLE_NAME] => products_categories [COLUMN_NAME] => date_added [COLUMN_POSITION] => 5 [DATA_TYPE] => datetime [DEFAULT] => [NULLABLE] => [LENGTH] => [SCALE] => [PRECISION] => [UNSIGNED] => [PRIMARY] => [PRIMARY_POSITION] => [IDENTITY] => ) [last_updated] => Array ( [SCHEMA_NAME] => [TABLE_NAME] => products_categories [COLUMN_NAME] => last_updated [COLUMN_POSITION] => 6 [DATA_TYPE] => datetime [DEFAULT] => [NULLABLE] => [LENGTH] => [SCALE] => [PRECISION] => [UNSIGNED] => [PRIMARY] => [PRIMARY_POSITION] => [IDENTITY] => ) [category_thumb] => Array ( [SCHEMA_NAME] => [TABLE_NAME] => products_categories [COLUMN_NAME] => category_thumb [COLUMN_POSITION] => 7 [DATA_TYPE] => varchar [DEFAULT] => [NULLABLE] => [LENGTH] => 14 [SCALE] => [PRECISION] => [UNSIGNED] => [PRIMARY] => [PRIMARY_POSITION] => [IDENTITY] => ) [category_image] => Array ( [SCHEMA_NAME] => [TABLE_NAME] => products_categories [COLUMN_NAME] => category_image [COLUMN_POSITION] => 8 [DATA_TYPE] => varchar [DEFAULT] => [NULLABLE] => [LENGTH] => 128 [SCALE] => [PRECISION] => [UNSIGNED] => [PRIMARY] => [PRIMARY_POSITION] => [IDENTITY] => ) [category_banner_image] => Array ( [SCHEMA_NAME] => [TABLE_NAME] => products_categories [COLUMN_NAME] => category_banner_image [COLUMN_POSITION] => 9 [DATA_TYPE] => varchar [DEFAULT] => [NULLABLE] => [LENGTH] => 128 [SCALE] => [PRECISION] => [UNSIGNED] => [PRIMARY] => [PRIMARY_POSITION] => [IDENTITY] => ) [category_name] => Array ( [SCHEMA_NAME] => [TABLE_NAME] => products_categories [COLUMN_NAME] => category_name [COLUMN_POSITION] => 10 [DATA_TYPE] => varchar [DEFAULT] => [NULLABLE] => [LENGTH] => 128 [SCALE] => [PRECISION] => [UNSIGNED] => [PRIMARY] => [PRIMARY_POSITION] => [IDENTITY] => ) [category_safename] => Array ( [SCHEMA_NAME] => [TABLE_NAME] => products_categories [COLUMN_NAME] => category_safename [COLUMN_POSITION] => 11 [DATA_TYPE] => varchar [DEFAULT] => [NULLABLE] => [LENGTH] => 255 [SCALE] => [PRECISION] => [UNSIGNED] => [PRIMARY] => [PRIMARY_POSITION] => [IDENTITY] => ) [category_meta_title] => Array ( [SCHEMA_NAME] => [TABLE_NAME] => products_categories [COLUMN_NAME] => category_meta_title [COLUMN_POSITION] => 12 [DATA_TYPE] => varchar [DEFAULT] => [NULLABLE] => [LENGTH] => 255 [SCALE] => [PRECISION] => [UNSIGNED] => [PRIMARY] => [PRIMARY_POSITION] => [IDENTITY] => ) [category_meta_keywords] => Array ( [SCHEMA_NAME] => [TABLE_NAME] => products_categories [COLUMN_NAME] => category_meta_keywords [COLUMN_POSITION] => 13 [DATA_TYPE] => varchar [DEFAULT] => [NULLABLE] => [LENGTH] => 255 [SCALE] => [PRECISION] => [UNSIGNED] => [PRIMARY] => [PRIMARY_POSITION] => [IDENTITY] => ) [category_meta_description] => Array ( [SCHEMA_NAME] => [TABLE_NAME] => products_categories [COLUMN_NAME] => category_meta_description [COLUMN_POSITION] => 14 [DATA_TYPE] => varchar [DEFAULT] => [NULLABLE] => [LENGTH] => 255 [SCALE] => [PRECISION] => [UNSIGNED] => [PRIMARY] => [PRIMARY_POSITION] => [IDENTITY] => ) [profit_default] => Array ( [SCHEMA_NAME] => [TABLE_NAME] => products_categories [COLUMN_NAME] => profit_default [COLUMN_POSITION] => 15 [DATA_TYPE] => decimal [DEFAULT] => 0.00 [NULLABLE] => [LENGTH] => [SCALE] => 2 [PRECISION] => 7 [UNSIGNED] => 1 [PRIMARY] => [PRIMARY_POSITION] => [IDENTITY] => ) ) [_metadataCache:protected] => [_metadataCacheInClass:protected] => 1 [_rowClass:protected] => Zend_Db_Table_Row [_rowsetClass:protected] => Zend_Db_Table_Rowset [_referenceMap:protected] => Array ( ) [_dependentTables:protected] => Array ( ) [_defaultSource:protected] => defaultNone [_defaultValues:protected] => Array ( ) ) [_connected:protected] => 1 [_readOnly:protected] => [_tableClass:protected] => ProductCategory [_primary:protected] => Array ( [1] => id_category ) )
Related Products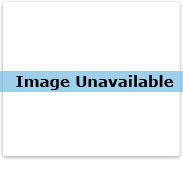 $70.00
Product Details
Specs
Accessories
Reviews
Product Description
Onsite service plans provide convenient service repair in your home or at your office to make sure your product is performing properly. This On-Site Service Contract protects your Business Machine against defects in materials and workmanship for a period of one year. Should your product require repair, we will dispatch a Technician to your Home/Office to either repair or replace parts that prove to be defective.
Onsite Service Plan Includes:
Coverage: 72,000 copies or 36 months, whichever comes first. Additional coverage is available.
Service will be provided in the comfort of your Home/Office by a Factory-Authorized Service technician from your local area.
Warranty covers base unit only (contact us for coverage on components)
Coverage begins after the original manufacturer's warranty expires.
Coverage includes all parts and labor other than consumables i.e.toner, cartridges, maintenance kits, fusers etc.