All Reconditioned Printers
A printer is a machine for printing text or pictures onto paper. Multifunction Printers (MFPs) include a scanner and can copy paper documents or send a fax. Printers vary in size, speed, sophistication, and cost. In general, more expensive printers are used for higher-resolution color printing. The four printer qualities of most interest to most users are color, resolution, speed and memory. You can pick the perfect printer to suit your needs from our great choice of printers from many manufacturers.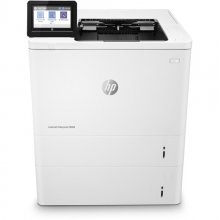 HP LaserJet Enterprise M608X Printer RECONDITIONED (K0Q19A#BGJ)
The HP LaserJet M608x delivers sharp black and white output at an incredibly fast speed of 65 pages per minute. Save on time and paper while printing two-sided documents nearly as fast as single sided. Featuring the world's most secure printing, the ...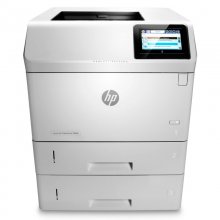 HP LaserJet Enterprise M606x Printer RECONDITIONED (E6B73A#BGJ)
The HP LaserJet M606x Printer offers outstanding print quality at an incredible speed of 65 pages per minute with the first page out in just 7 seconds. With wireless direct printing, NFC capabilities and various mobile solutions, the HP M606x Printer ...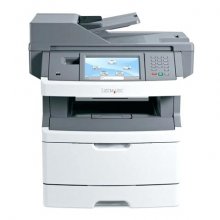 Lexmark X463de Multifunction Printer RECONDITIONED (13C1100)
The Lexmark X463de Printer combines copying, printing and scanning into one compact and reliable machine. Featuring a 40 page per minute print speed, automatic duplex printing, direct USB print and an 850 page maximum paper capacity, the Lexmark X463 ...